Digital Wedding Portraits
A sampling of "celebration in print" wedding illustrations. Each caricatured portrait was created from client headshots, and (with a little customer feedback) customized to perfection.
| | |
| --- | --- |
| Role | Designer // Revisionist |
| For | All images were created for clients of the Miss Design Berry Inc. wedding boutique, and were created to fit their in-house visual style. |
| Date | Created between Sept 16 – March 17 |
| Credits | Works created during my employment with MDB. Pictures utilize in-house elements + likenesses of each couple. |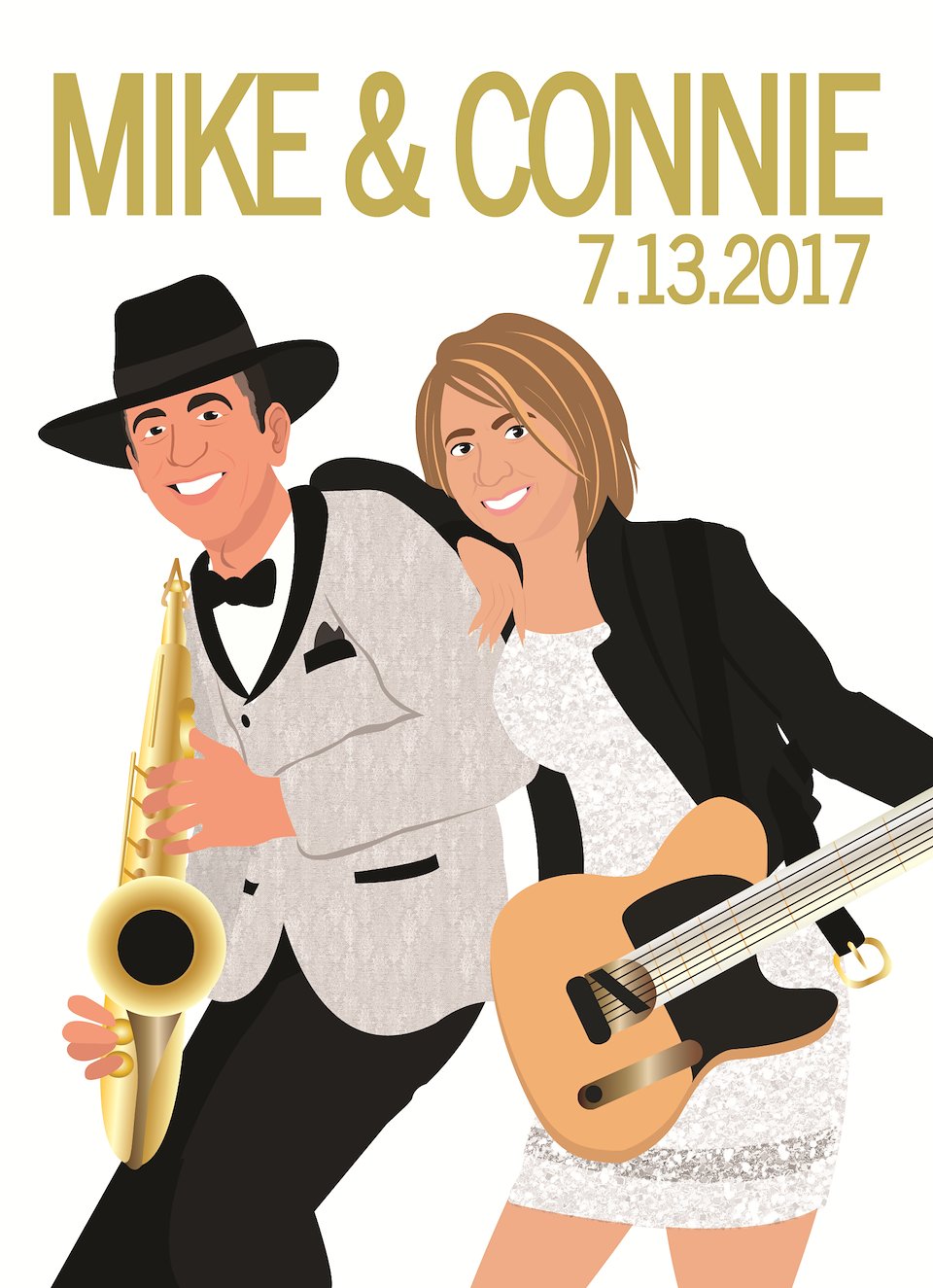 A wedding e-vite design done in the style of Bruce Springsteen's "Born to Run" album cover for two music lovers celebrating an anniversary.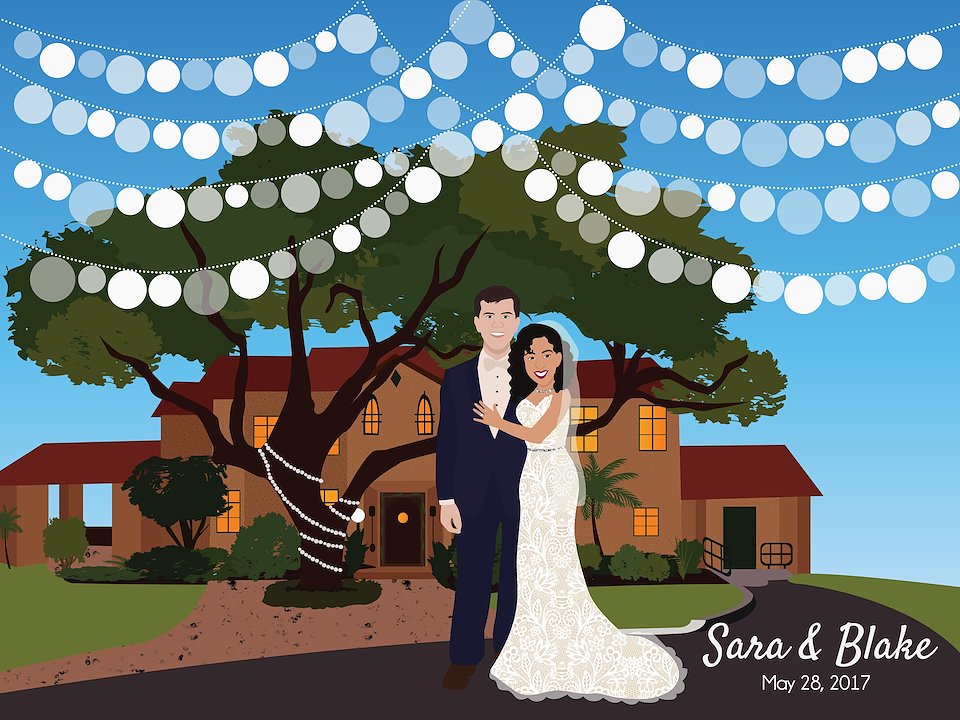 A wedding venue illustration and portrait for a happy couple's special day.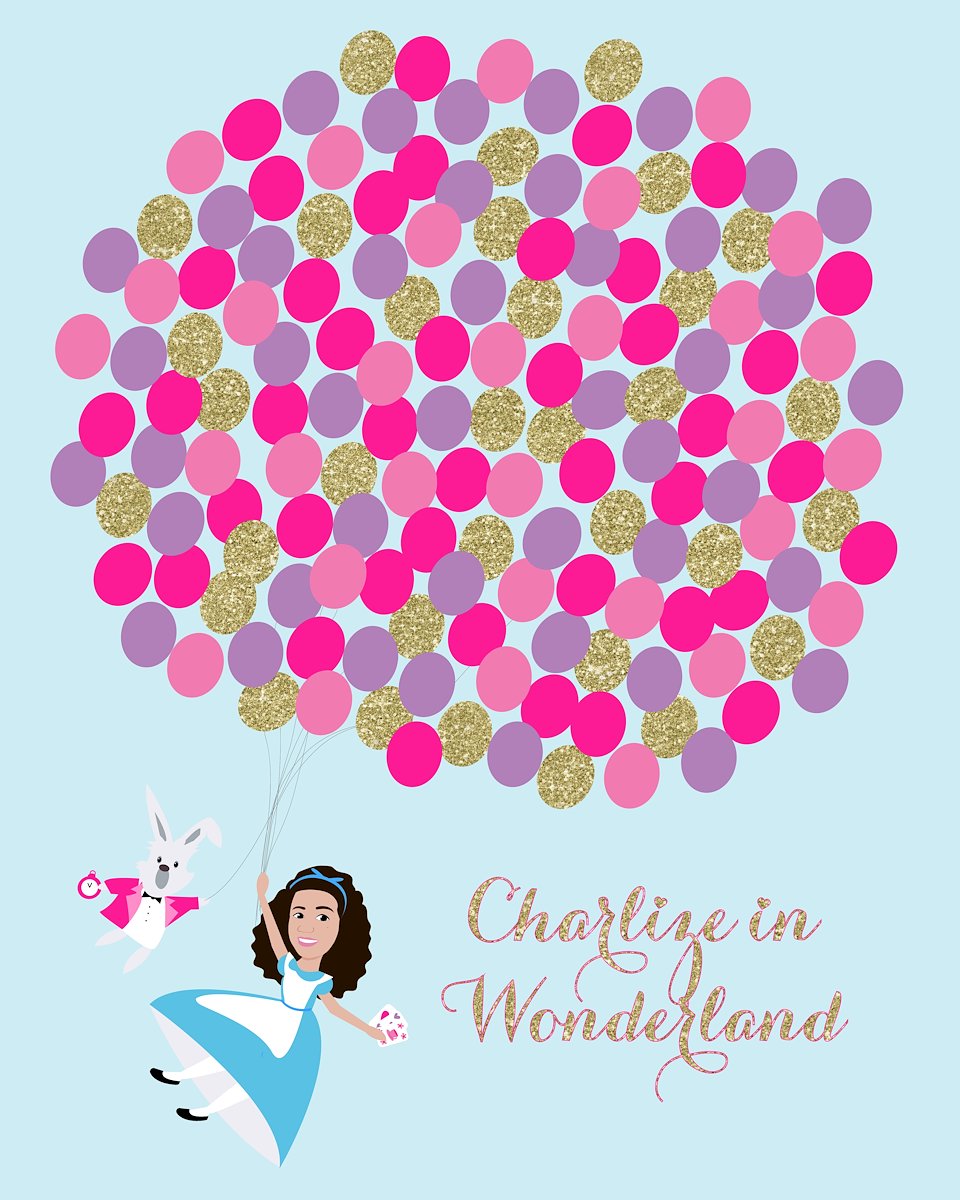 An Alice in Wonderland themed canvas guestbook board printable.
A canvas guestbook board printable created to incorporate the couple's love for Back to the Future. Great Scott!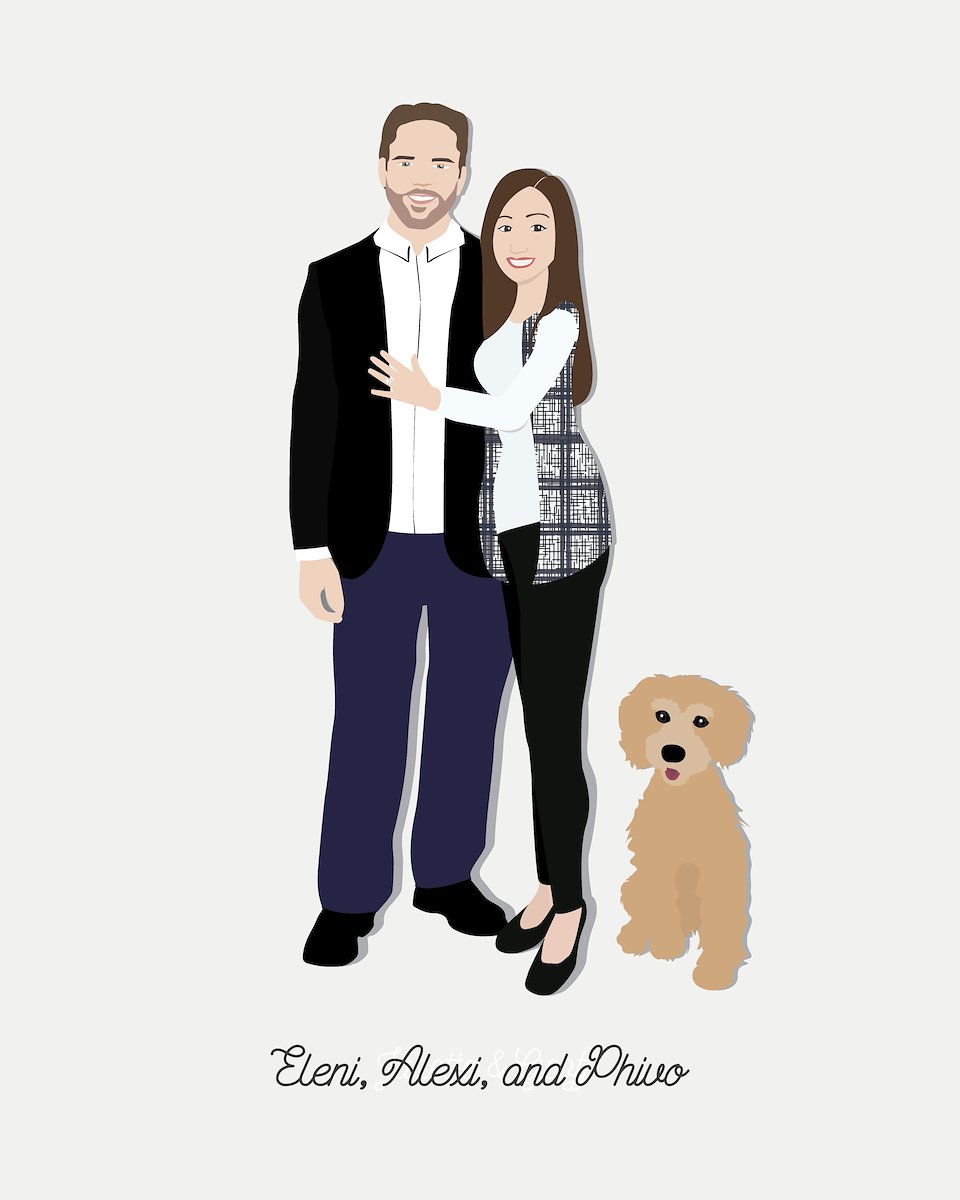 This engagement announcement printable features a couple portrait, and their pooch.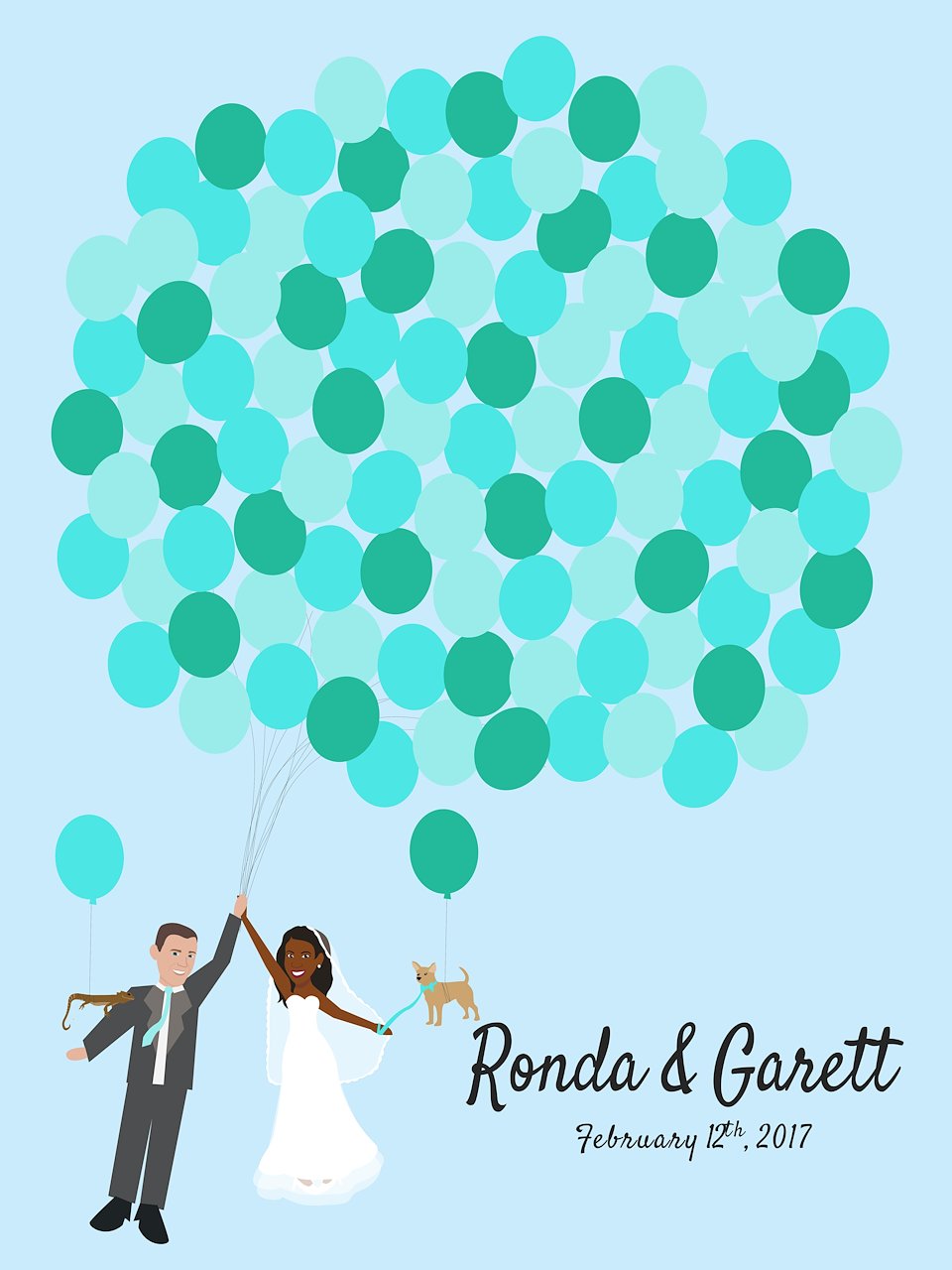 This guestbook features a lovely couple and their totally unique pets.
Process video detailing a selfie-turned-self portrait to show clients how we transform a digital photo into a custom keepsake!
View it live on their Instagram Page: https://www.instagram.com/p/BR3zwpegHtM/
A self portrait created in the Miss Design Berry in-house style.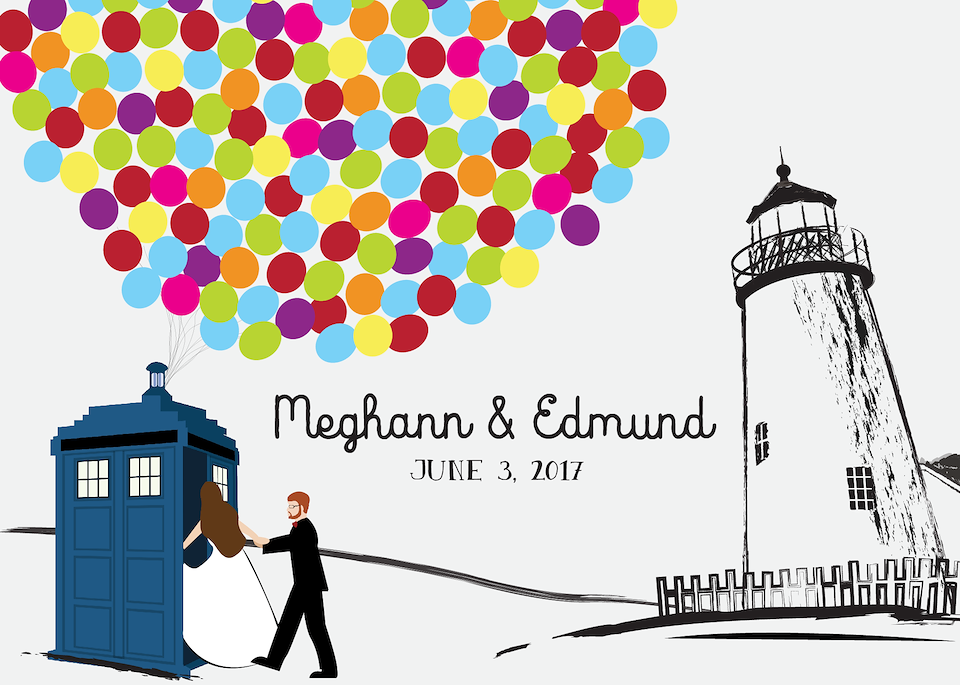 These newlyweds wanted a peek inside the Tardis!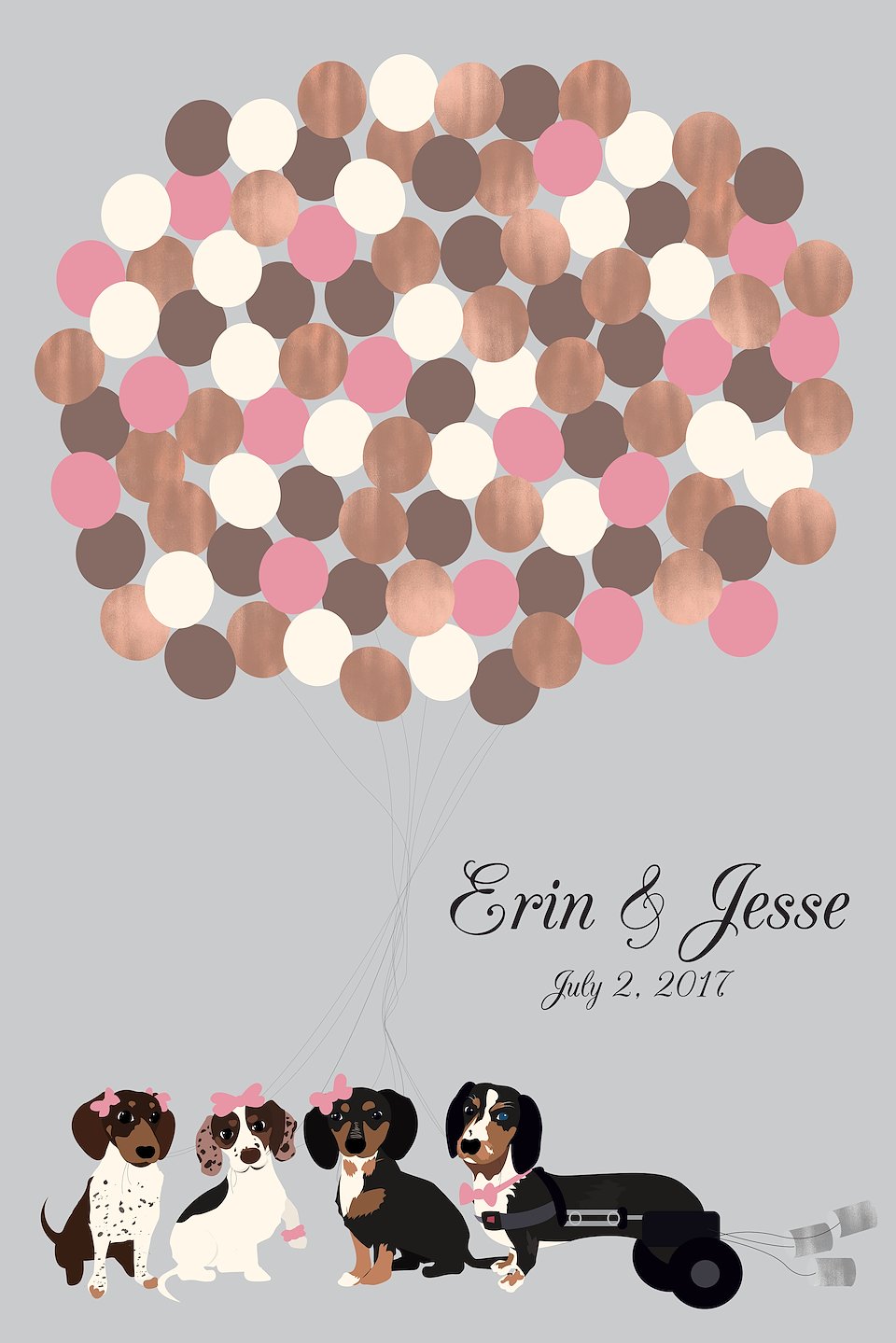 This canvas guestbook board printable features the happy couple's quartet of super cute dogs.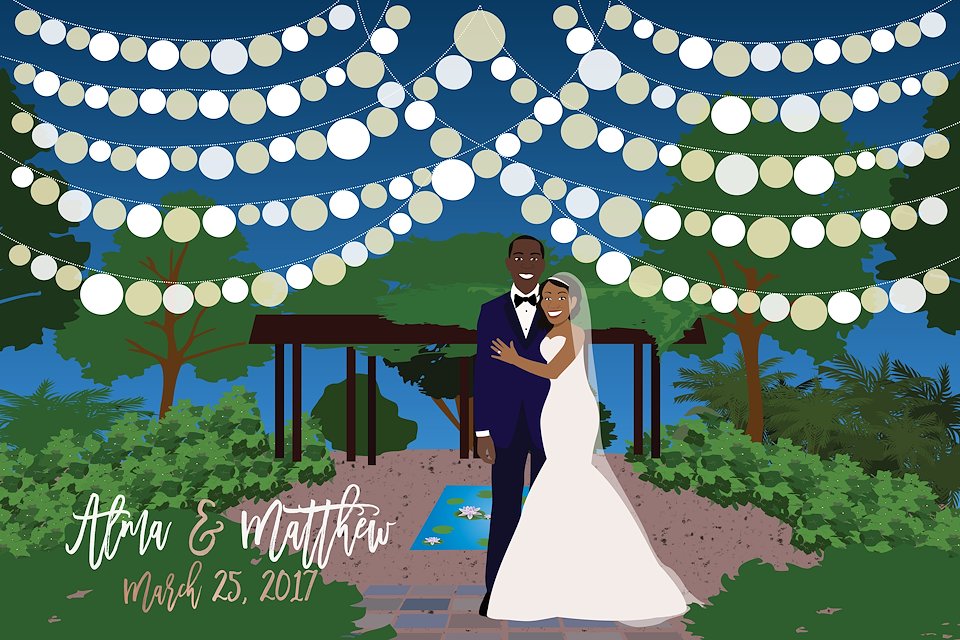 Another wedding venue illustration and portrait, this time capturing an evening ceremony.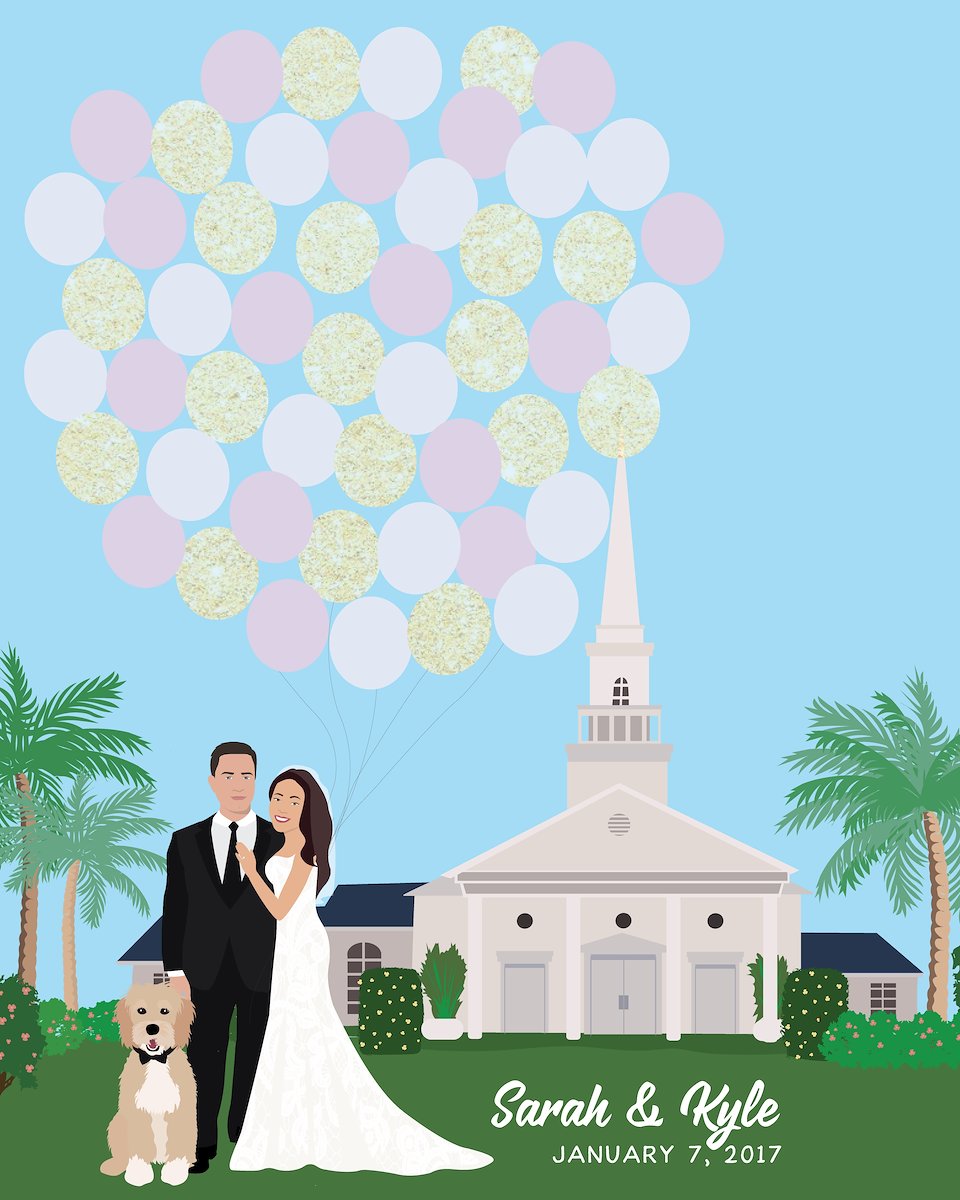 A couple portrait (featuring their pup, of course!) and beautiful wedding venue in the background.